P

ersonal Savings

Save Today For All Your Tomorrows.

Whether you want to save for a big purchase or just for a rainy day, Home State Bank has a complete range of savings accounts to fit your needs. A penny saved is a penny earned, start saving today.

Our Savings Accounts

Link your Kasasa Cash® or Kasasa Cash Back® checking account to this free account that pays a high rate and helps you save automatically. Kasasa Cash and Kasasa Cash Back checking account holders have exclusive access to open this free account built to maximize Kasasa® checking rewards! Click here to learn more.

Holiday Club Account

Spread your holiday expenses out across the year by putting aside a little each paycheck! The Holiday Club Account matures on October 31 of each year. Account-holders receive a check for the total balance plus accrued interest to spend how they wish.

Features
Avoid holiday-induced debt and stress.

Competitive interest on the entire balance.

No monthly service fee.

Make deposits anytime, in any amount you feel comfortable with, including direct deposit from your paycheck.

Entire account balance is automatically released via check or deposited into another account at Home State Bank the first week in November.

Digital banking, including Online banking and Mobile Banking.
Ask how a Holiday Club Account can de-stress your holidays.
Personal

Savings Accounts

Kids Club Savings

Regular
Savings

Money Market Savings

Opening Deposit

$25.00

$100.00

$1,000.00

Minimum Balance

To Avoid A Service Charge

$25.00

$50.00

$1,000.00

Service Charge

If Below Minimum

$5.00 per month or four week period

$5.00 per month or four week period

$10.00 per month or four week period

Interest

Variable Rate

Variable Rate

Variable Tiered Rate

Minimum B

alance

To Earn Interest

$25.00

$100.00

N/A

eStatements
Complimentary
Complimentary
Complimentary
Paper Statements
Complimentary
$3.00 per statement cycle
Complimentary

Checks

N/A

N/A

N/A

Age Criteria

Yes, under 18

N/A

N/A
Disclosure: Additional fees may apply. Account terms are subject to change.
Savings Account Options
All of our savings accounts include:
Complimentary Online Banking for 24-hour access.
Complimentary Mobile Banking gives you the freedom to access account information, transfer money, pay bills from a cell phone or mobile device.
Complimentary eStatements secure online, electronic versions of your account statements that you can view, search, save and print at your convenience.
Retirement Savings Account Options

Looking for short-term or long-term options to earn more competitive rates on your money? A Certificate of Deposit or an IRA with Home State Bank could be the right fit.

$2,500.00 Minimum Opening Deposit.

Automatic renewal standard for your convenience.

Maturity options as short as 91 days up to 36 months.

Ask about our rates and terms.



Individual Retirement Accounts
Traditional IRA

is a tax-deferred personal retirement account.

Annual contributions

Earnings grow tax-deferred

May receive a tax deduction for contributions
Roth IRA

is an after-tax personal retirement account.

Allows you to invest after-tax dollars now.

Receive the growth of tax-deferred earnings

"Qualified withdrawals" of earnings may be made with no tax or penalty incurred.

No mandatory distribution age.
Ask about our competitive rates and terms.
Call Home State Bank to find out the current rate information for Certificate of Deposits and IRA's:
Willmar 320-231-1118; Cosmos 320-877-7211, Litchfield 320-593-2001 and Hutchinson 320-234-9988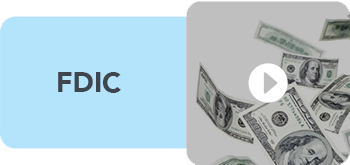 Kasasa is a trademark of Kasasa, Ltd., registered in the U.S.A.