M

obile Banking

Coming Soon: HSB Mobile App will be Available on December 7, 2020

We're always working to improve the services we provide you, our customers. Well, we've been hard at work and believe you are going to like the new changes to the Home State Bank Mobile Banking App.

The new platform will feature our very own branded app along with a wide range of new and upgraded tools and services designed to make it easier for you to manage your money-anytime, anywhere.
New Mobile Banking Features
Stronger Security, More Peace of Mind
More layers of security, such as two-factor authentication, Apple Touch ID and Face ID, Android Fingerprint Login, and state of the art encryption, keep your money and personal information safe.
Customize Your Alerts
Create your own SMS text message or email alerts to get custom updates on low balances, account activity, and payments-whatever you want to keep an eye on.
Take Control of Your Cards
Protect yourself from fraud by quickly locking and unlocking your debit or credit cards if you misplace them.
Instance Balance Access
When you're on the go, Instant Balance lets you quickly see your account balances through the Mobile App without signing into the app.
The switch from HSB Touch Banking to our custom mobile app HSB of MN will take place on December 7, 2020. If you are a current mobile banking user, you will be required to update the app on your device.
Further instructions to follow.
Take Control of Your Money, GoMobile
Our closest branch is right in your pocket. Mobile Banking from Home State Bank is secure, free, and simple, and we ensure complete privacy and protection of your account information and transactions.
With Mobile Banking, You Have the Power and Convenience to Securely...
Check your account balances

View your transaction history

Transfer money between accounts

Deposit checks

Pay bills

Send and receive money through Popmoney®
Enroll in text alerts through Online Banking and AccountAlerts

Locate branches and ATMs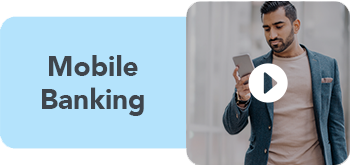 With Mobile Banking, Your Information is Fully Secure.
Mobile banking is as secure as a vault. With multiple layers of authentication, you'll never have to worry about the wrong people getting your information. A personal password and phone activation code keep your information safe.
Enroll Now:
Mobile Banking is available to anyone currently enrolled for our online banking service. To enroll:
Log into Online Banking

Click on "Profile" in the upper right corner

Go to Mobile Banking

Click on "Enroll Now"

Follow the steps to complete your mobile registration
Downloadable Apps:
On your device, open Google Play or the App Store and search for TouchBanking
Install the TouchBanking application.

Once downloaded, tap the icon to log in.

Enter App Code GoMobile9222 to activate it.

Enter your Online Banking Username, click Continue.
*Please note you will only be asked to Enter the App Code and answer a security question during your initial mobile banking log in.
Mobile Deposit
Bring Home State Bank wherever you go. Mobile Deposit lets you quickly and securely make check deposits using the Home State Bank app and your smartphone's camera without visiting the bank or using the night deposit box.
SIGN.SNAP.SEND.
Make a Deposit
Endorse the Check with both "Mobile Deposit Only HSB" and your signature

Log into your Smartphone or Tablet's HSB TouchBanking app

Click "Deposit" from the top menu bar

Select "Deposit a check"

Select the account to receive the deposit

Enter the Check amount

Take a photo of the front and back image of the check

Confirm the deposit

Write "MOBILE DEPOSIT" on the front of the check, securely store for 90 days, then destroy
Conditions
Restrictive Endorsement, as noted above, MUST be used

One check per deposit

$2,000 per check limit: $5,000 per day deposit limit

Deposits made before 3:00 p.m. will be posted to the account within 1-2 business days.

Program participation is subject to Home State Bank's Mobiliti, Mobile Deposit and Notifi Terms and Conditions as well as the Terms and Conditions of your account disclosure.